Get rid of bad breath with the innovative ionic toothbrush; new innovations right in your hands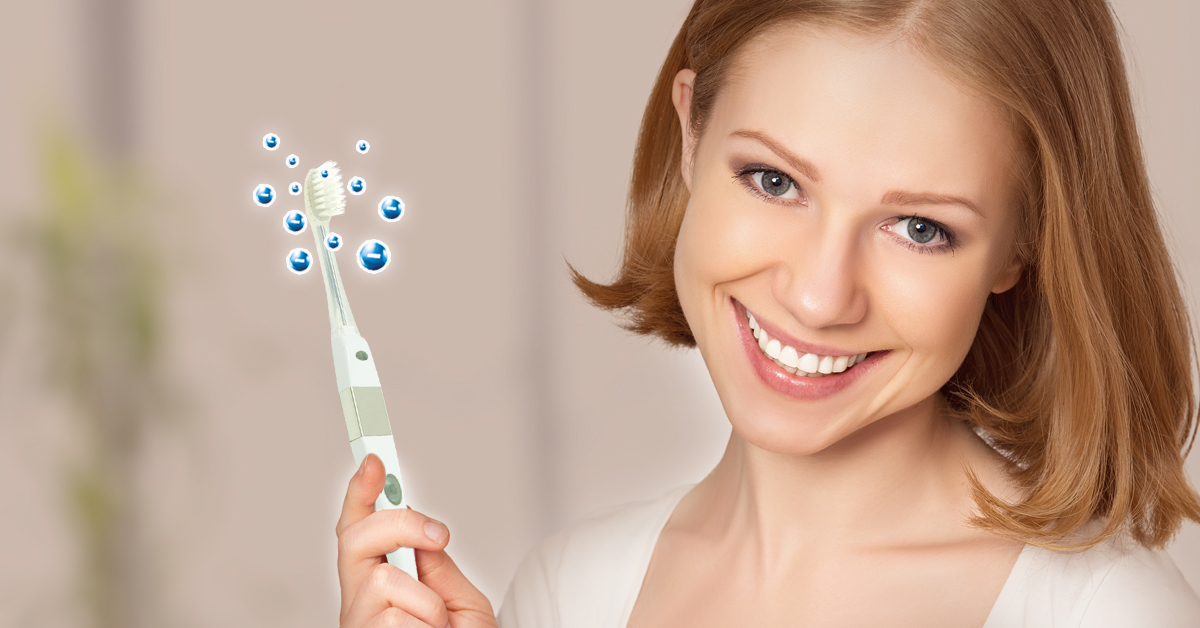 Believe it or not, bad breath occurs everyday and there is no way to permanently prevent it from coming back. Bad breath is caused by numerous factors ranging from tooth cavities, gingivitis, unclean dentures, to various eating habits which include garlic, herbs and spices, or smoking. All of these elements contribute to bad breath.
Even trying to find ways to rid yourself of this issue, such as rinsing with mouthwash, breath mints or breath sprays, doesn't rid the problem completely. It merely masks the problem. This is because most people overlook the option of trying to find the root cause of bad breath and, instead, find ways to conceal the situation.
If you are able to find the true cause of bad breath, you will be able to get rid of the problem completely. Some people suffer from various oral diseases, lingering tooth cavities, or gingivitis, just to name a few. All of these circumstances are a cause of bad breath.
At the same time, if we're plagued with unpleasant odors lingering in our mouths, one of the easiest and most effective ways to stop the dilemma is to simply brush your teeth. Using dental floss is also another important solution to the problem. Brushing your tongue, which most people forget, can also help fix the issue. Many simply ignore the fact that our tongues are a feeding ground for bacteria, which is another major cause of bad breath. Brushing your tongue, therefore, is an important exercise to complete on a regular basis.
Bad breath can be overcome by choosing the right tools to get rid of food stains effectively.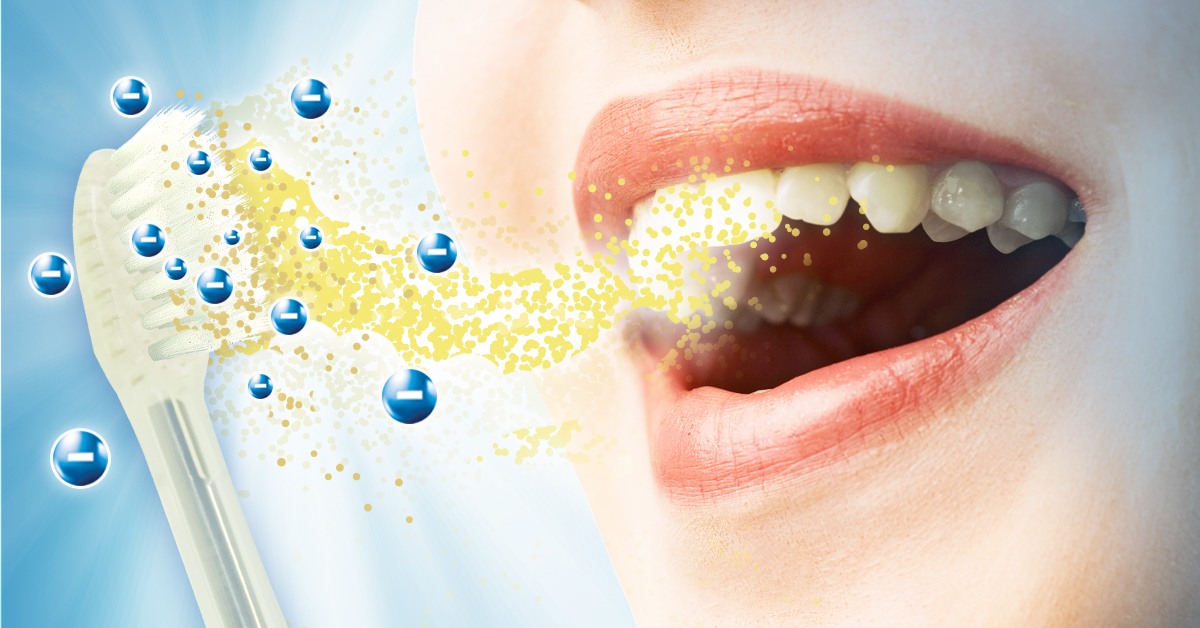 Brushing your teeth the right way is one main factor in maintaining oral health, but choosing the right tool is just as important. A lot of people may ask themselves how to decide on which toothbrush to buy.
Academically speaking, the Department of Health categorizes toothbrushes into groups according to the age of the user:
• Toothbrushes for those younger than 3 years of age
• Toothbrushes for children between the ages of 3-6 years
• Toothbrushes for those between the ages of 6-12 years
• Toothbrushes for adults
Attributes of a good toothbrush that are recommended by dentists include a rounded brush head, appropriately sized not too big, not too small. The brush should be able to access all of your teeth. You should choose a toothbrush that fits your grip. This enables you to maneuver the brush throughout your mouth without difficulty, making sure you clean all areas of your oral cavity without having the brush crash into your cheek bulge or gums. Lastly, the bristles should be soft and round-ended. This will ensure that the brush can effectively clean your teeth without damaging your gums.
An ionic toothbrush, though pricey, is worth the cost of keeping your mouth clean and fresh.

The attributes of the Sparkle Ionic Toothbrush has already made it popular. With new innovative technology from Japan, the brush's bristles are soft and micro-fine, making it small enough to get into the depths of your gum lining to properly clean your teeth.
Aside from this, the ionic toothbrush releases negative ions which will break down and pull bacteria and plaque stains away from your teeth. There's a special function which allows you to check its battery, but you don't have to check it every time you use the brush. Just check ever now and then to make sure it's working to it's full capacity, which is a two year expiration date. This toothbrush will last you two years without having to buy a new one. All you need to do is replace the bristles. In addition, you can also use this toothbrush without any toothpaste. Even without toothpaste, this brush still effectively cleans your teeth and gums, reducing the risk of cavities, gingivitis, plaque and tartar. It also reduces bad breath. All of these attributes are an added value compared to the normal toothbrushes that we usually use.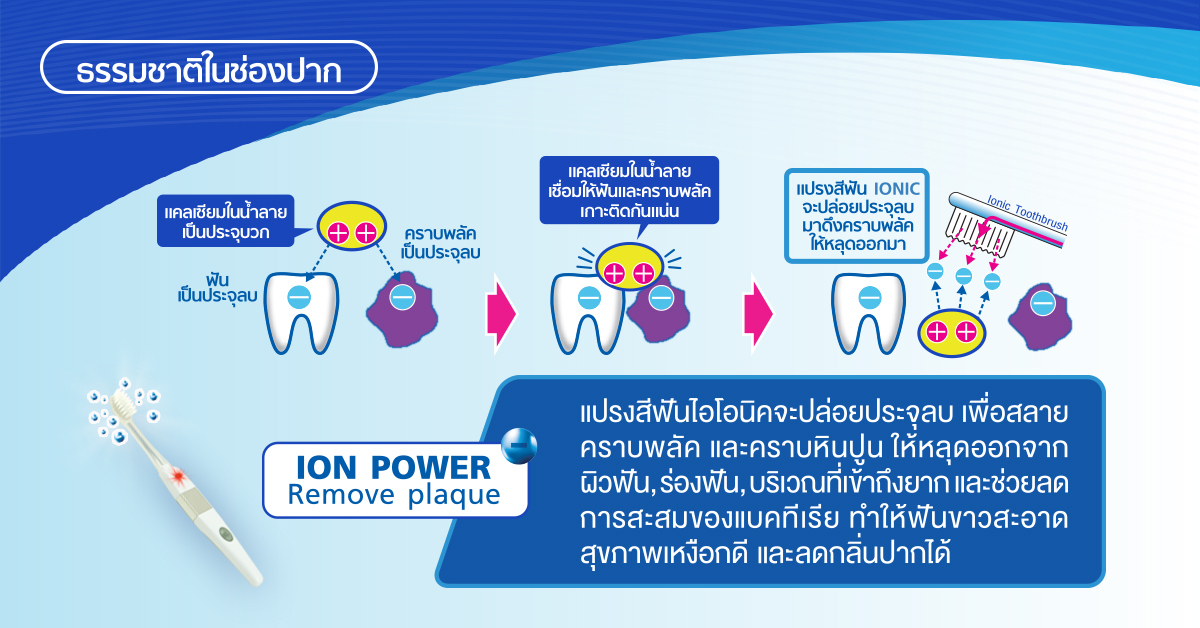 All these helpful attributes are more than worth the price of 229 Baht. It's a toothbrush that is perfect for people of all genders and age who want to win the fight against plaque, teeth discoloration, and bad breath, leaving you with a clean, fresh feeling that you can be confident of.
Tips: The Sparkle Ionic Toothbrush can be used with any regular toothpaste or can be used without toothpaste at all.
Order online at https://goo.gl/5d36Jc
Or for more information, visit : http://sparklethailand.com/toothbrush/sparkle-ionic-toothbrush--แปรงสีฟัน-สปาร์คเคิล-ไอโอนิค