"Bad breath" can ruin lives!!!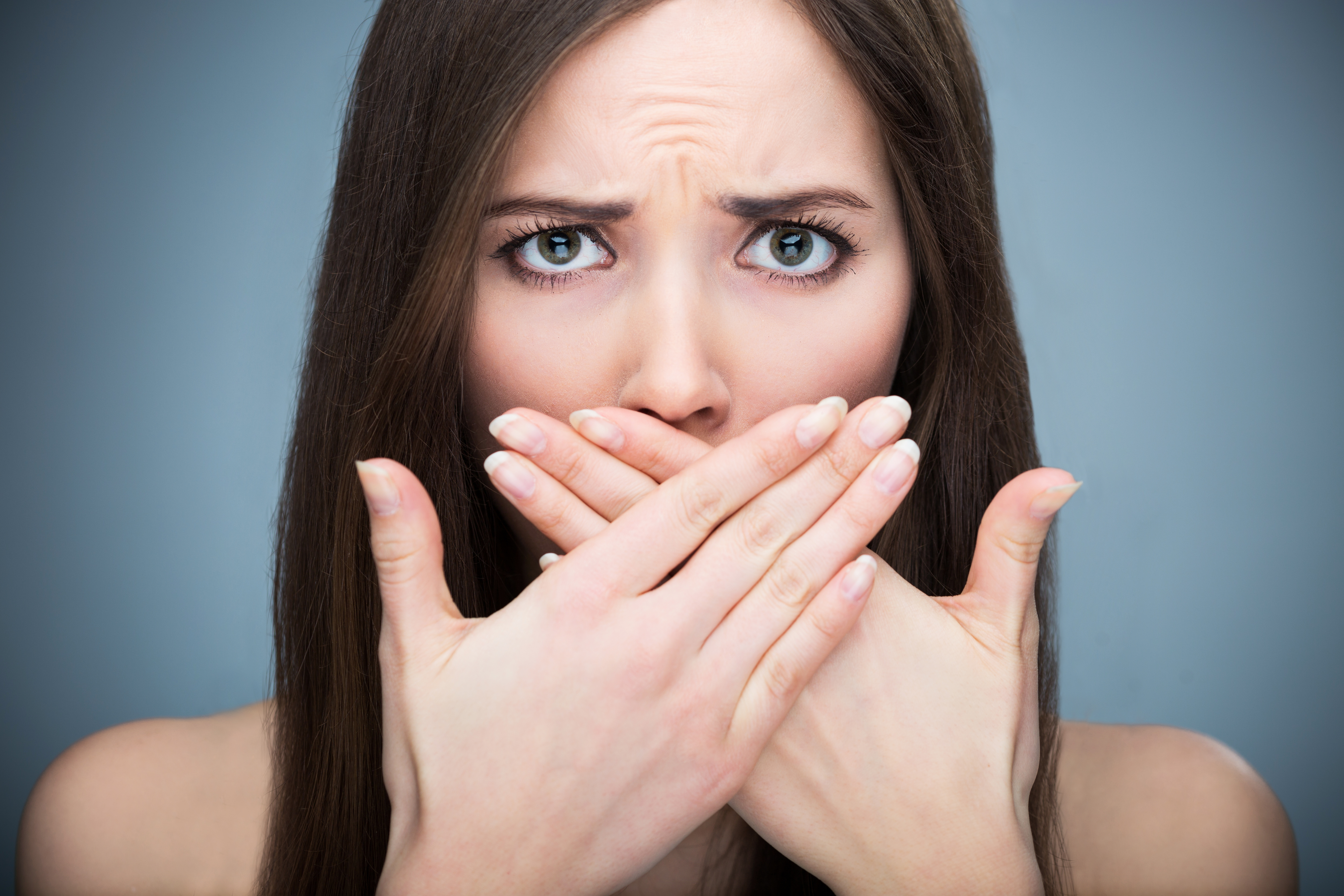 Bad breath can happen to everybody. Once it does happen, it causes concern, insecurity, and lack of self-confidence when we have to socialize with others. More importantly, if our breath "problem" becomes so bad to the point that it can be noticed from a distance, it's definitely something that can affect our lives. Imagine if someone were to notice our bad breath. What would they do? They would certainly feel uncomfortable. If they were able to, they would probably want to tell us to move away or at least turn and face another direction!
Nobody intends to have bad breath. Some people don't even realize that they have extremely bad breath. Reasons can be attributed to the things we eat on a daily basis such as garlic, onions, durian, alcohol, or smoking. All these things can cause continuous unpleasant breath even though we may think that we take very good care of our dental health.
Since brushing your teeth isn't a good enough solution to this problem, choosing the right toothbrush for our mouths is something we shouldn't overlook. Our teeth take up 25% of the space in our mouths. There are still other things that need taking care of such as our tongues, the inside of our cheeks, or our palates.


Would you ever have thought that our tongues could be a major factor in causing bad breath?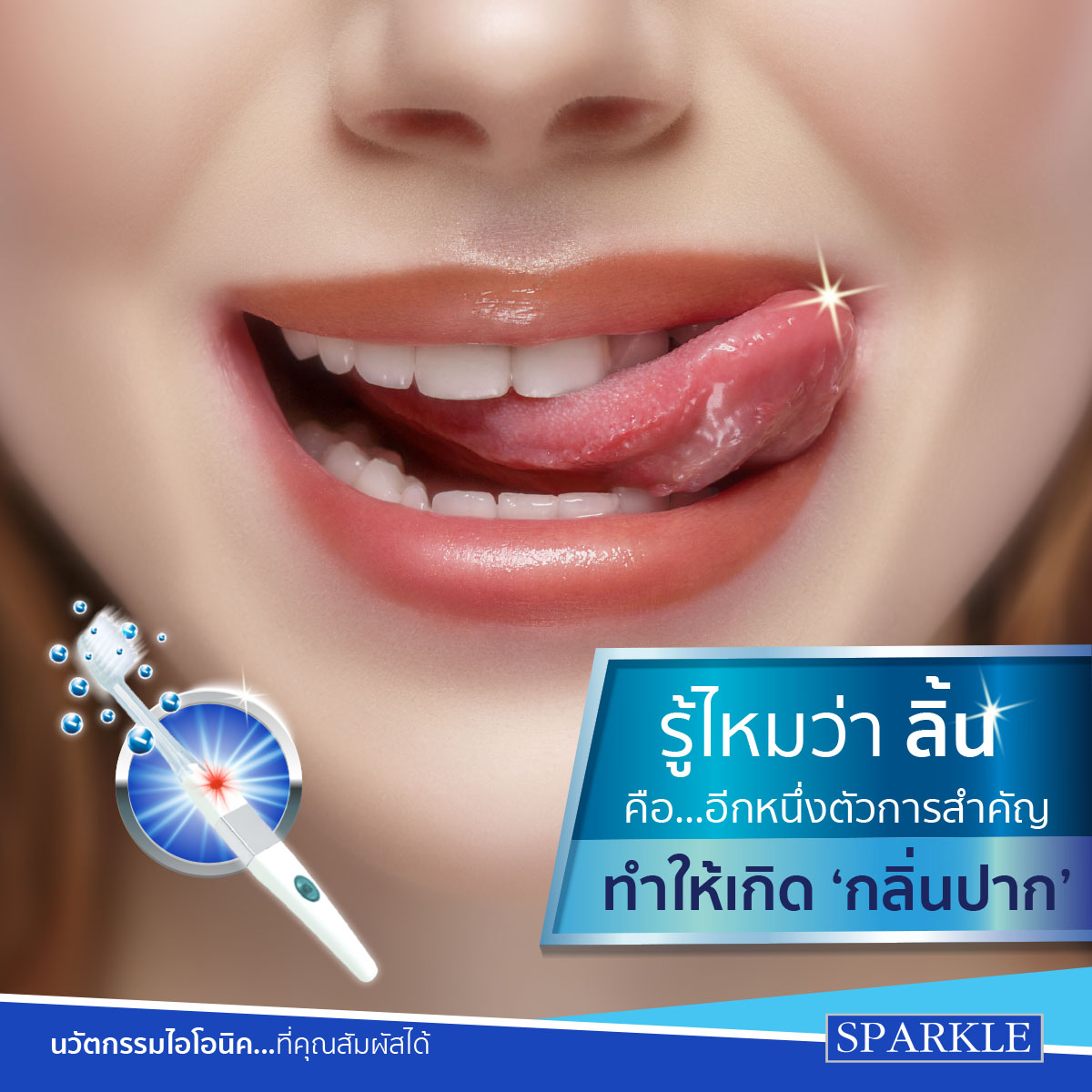 The tongue is a muscular organ in the mouth. It is covered with moist, pink tissue called mucosa. Tiny bumps called papillae give the tongue its rough texture. Thousands of taste buds cover the surfaces of the papillae. These papillae are able to catch tiny particles of food and tiny film layers of bacteria. This accumulation of bacteria eventually become plaque stains and layers of tartar.
Plaque stains happen to everyone because bacteria is bred in our mouths all the time. This bacteria releases acid which damage our natural teeth coating and eventually cause cavities. If the plaque is left and not properly dealt with, it can lead to gum disease, which is another factor that causes bad breath.
Rinsing our mouths with mouthwash, breath mints, or oral sprays only temporarily eases the problem. In the case of breath mints, not only do you waste money buying those mints, they can also cause cavities because they contain a large amount of sugar. And cavities? Another factor that brings us straight back to bad breath.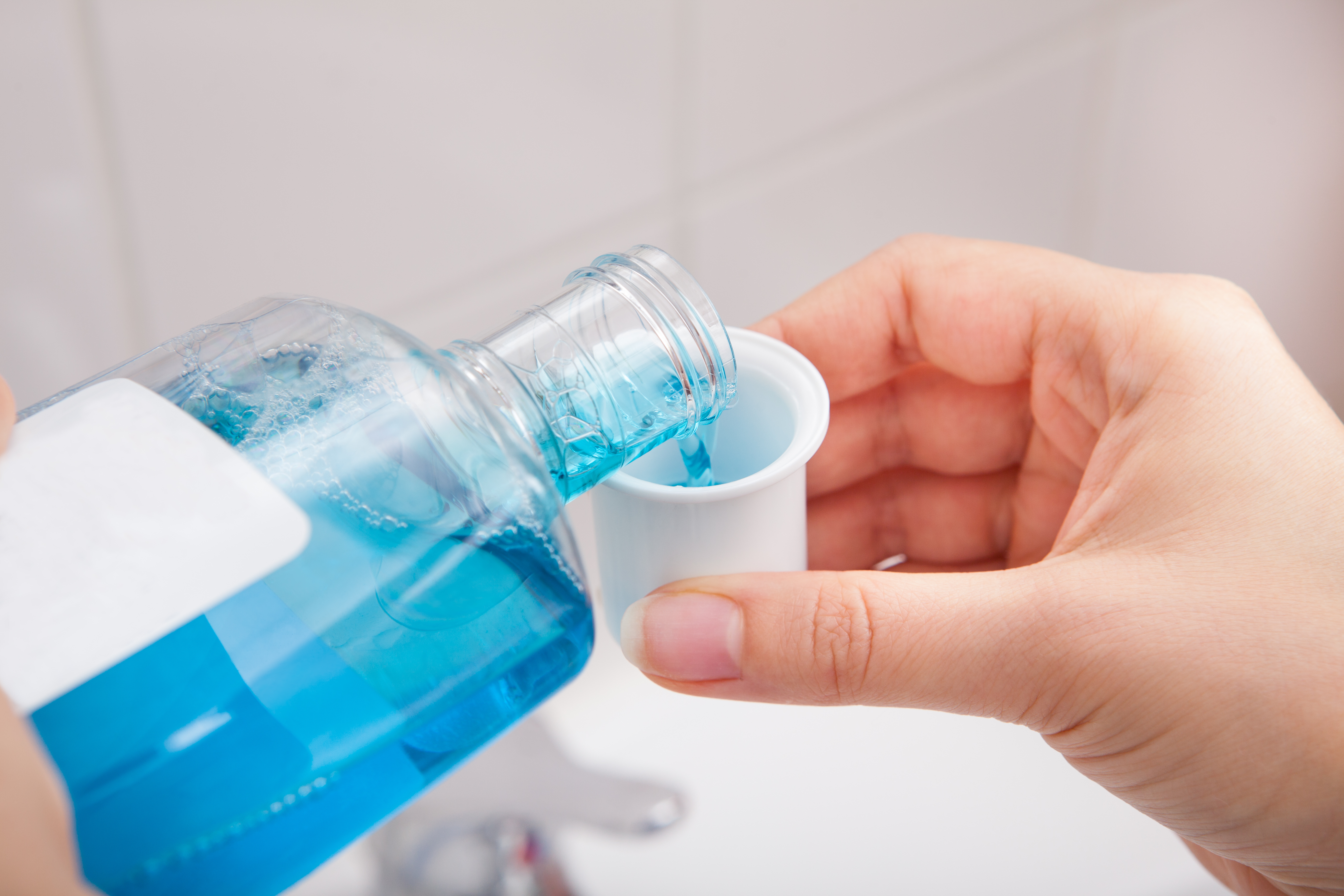 So, in our daily lives, our only effective solutions are brushing our teeth at least twice a day, in the morning and before going to bed. Another solution is flossing. Flossing the right way twice a day after brushing your teeth can significantly lessen the risk of bad breath. Oh, and don't forget to brush your tongue every time too.

Choosing the right toothbrush is, therefore, very important. The Sparkle Ionic Toothbrush is an innovative brush is able to release negative ions which help in the gentle, yet efficient reduction of plaque. This ground breaking innovation allows for the removal of accumulated plaque without damaging gums. It also helps with the reduction of bad breath. Microfine bristles are gentle and appropriately shaped, enabling them to access small crevices between teeth and gums. This will, in turn, help promote white, healthy teeth, reducing the risk of cavities and gum disease without damaging the surface of the teeth.
วีดีโอแนะนำSparkle Ionic Toothbrush จากน้องแบงค์


Even reviews by over 300,000 real users of the Sparkle Ionic Toothbrush who say this innovative brush helped them maintain their oral health http://sparklethailand.com/news-event/แปรงสีฟันสปาร์คเคิล-ไอโอนิค/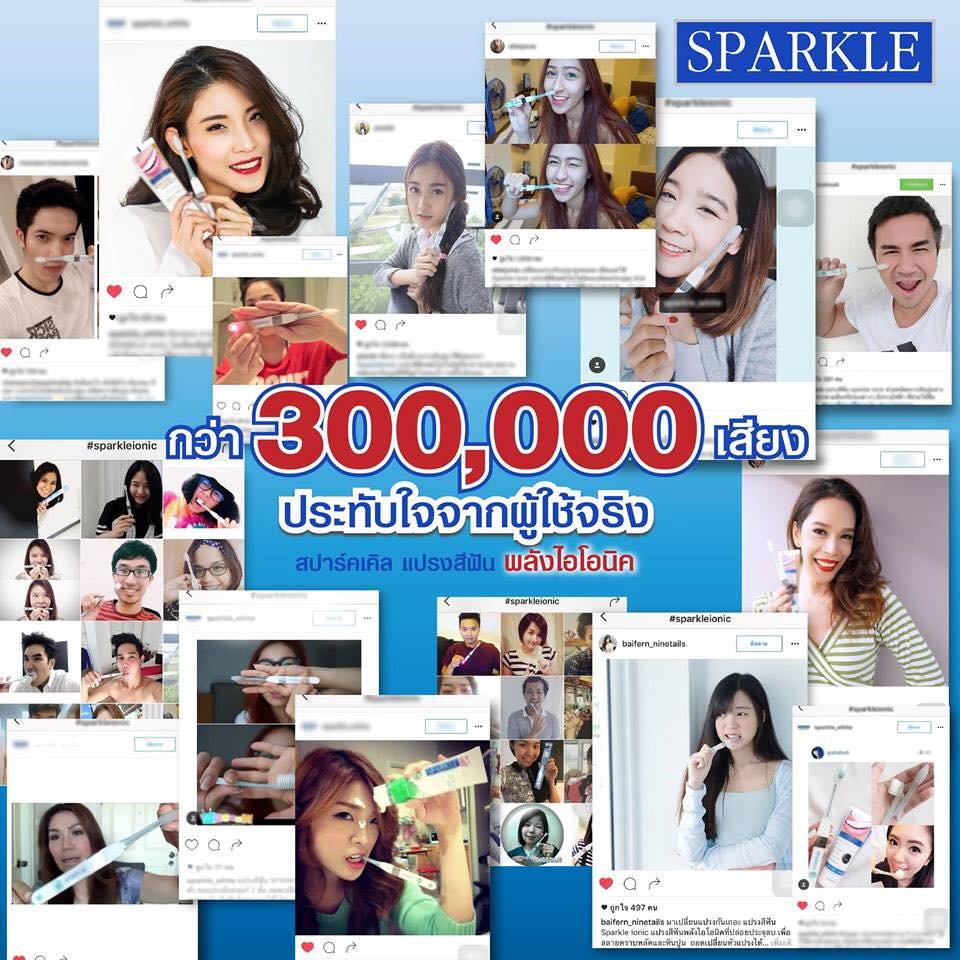 Now that you know all this, it would be hard to argue that the Sparkle Ionic Toothbrush has been proven effective by so many people. It's two year life span is enough to justify it price of merely 229 Baht. The package comes with two replaceable bristle heads. It's safe to say that the Sparkle Ionic Toothbrush is perfect for people of all genders and ages, for anyone who is struggling with bad breath or have orthodontic braces. Let's no forget all of us out there who want to improve our charisma and self-confidence by having a healthy, shiny, beautiful smile. And to also be confident that when speaking to someone, our breath is minty fresh…becoming a pleasant conversationist.
Order online at https://sparkle.konvy.com/ Or for more information, visit
http://sparklethailand.com/toothbrush/sparkle-ionic-toothbrush--แปรงสีฟัน-สปาร์คเคิล-ไอโอนิค
https://www.facebook.com/sparkleionic
*Results vary for each individual