You know that orthodontic braces have odors…right?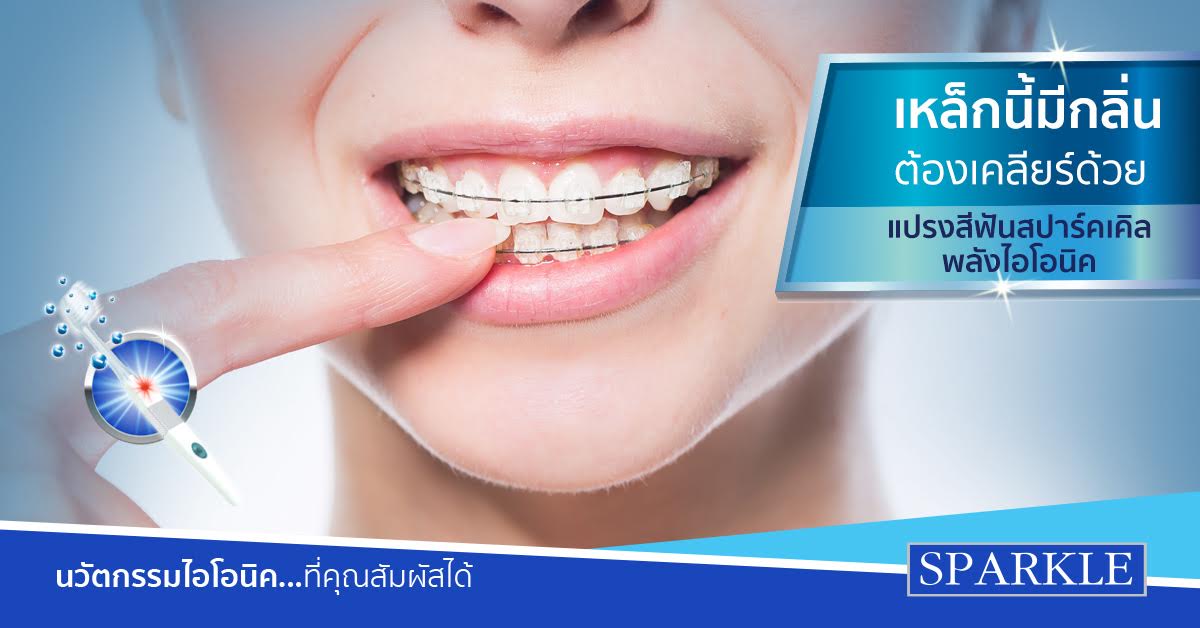 Smelly orthodontic braces can be cleaned by Sparkle Ionic powerful toothbrush
Ionic Innovation…..you can experience
Anyone who has had or is currently wearing orthodontic braces knows that a major bummer is getting food stuck in between your teeth and in the braces. Sometimes, it gets to a point where smiling isn't an option because you know that you have pieces of food stuck on your front teeth. And if the food isn't properly removed, a lingering problem will become a nuisance…a problem that everyone dreads…bad breath.
Braces are installed into our mouths by being stuck onto the outer layer of our tooth coating. In almost all cases, brushing your teeth properly becomes a major obstacle. This means that people with orthodontic braces have to pay EXTRA attention to their oral health and spend even more time in cleaning their teeth and gums. If you don't brush correctly, plaque will build up around the foundation of your braces very easily. Particles of food stuck on your braces will quickly cause bacteria and lead to unpleasant breath.
Therefore, choosing the right toothbrush to help deal with these problems is essential. We would like to introduce the Sparkle Ionic Toothbrush, which comes with a new innovation that cleans teeth with the power of negative ions. These ions will help break down and pull left over food particles and tartar stains from your teeth coating. It's effectiveness will not only clean your teeth, but also ensure that you won't have to deal with the possibility of bad breath.

Order online at https://sparkle.konvy.com/
#brushawayfoodstains #getridofplaque #getridofbadbreath #sparkleionic
*Results vary for each individual