Wake up from a nap with bad breath? What to do?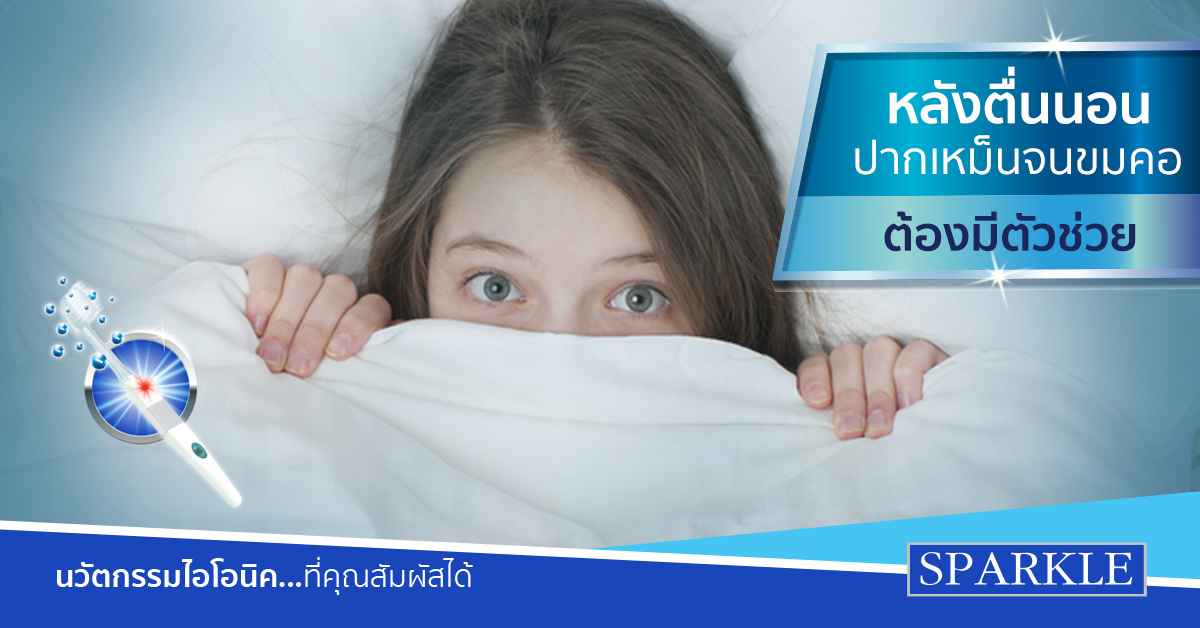 (Yawnnnnnn)....Hrmm, I'm so sleepy. I should take a quick nap in the van…(Wakes up) Oh, this is my stop, I tell the driver.
Oops. Wait. What is that smell? Oh dear, it's my own unpleasant breath.
Has this ever happened to anyone? I brushed my teeth very well before leaving the house this morning. And I haven't eaten anything that would cause bad breath, but why after a short nap in the van, suddenly my breath smells?
Well, it's because when we sleep, our mouths remain closed for a certain period of time. This causes the temperature in our mouths to increase, creating the perfect atmosphere for the bacteria in our mouths to mesh with food particles stuck in the smallest crevices of our teeth, causing bad breath.
So the key in preventing this scenario is to make sure you remove as much of the lingering food particles from your mouth as possible. And you can get help from the Sparkle Ionic Toothbrush which utilizes the power of negative ions to better clean your mouth, compared to the use of normal toothbrushes. By merely using the Sparkle Ionic Toothbrush everyday, the power of negative ions will help pull out pieces of food from between your teeth and gums, reducing the amount of bacteria…in turn, reducing the chance of bad breath.
Order online at https://sparkle.konvy.com/ & https://goo.gl/ZurYue
#dontletbadbreathgetintheway
#sparkletoothbrushwithnewioniceinnovationtolessenbadbreath
#brushawayfoodstains #getridofplaque #getridofbadbreath #sparkleionic