Blisters on your skin are tolerable, but canker sours should be avoided; they hurt AND they cause bad breath all day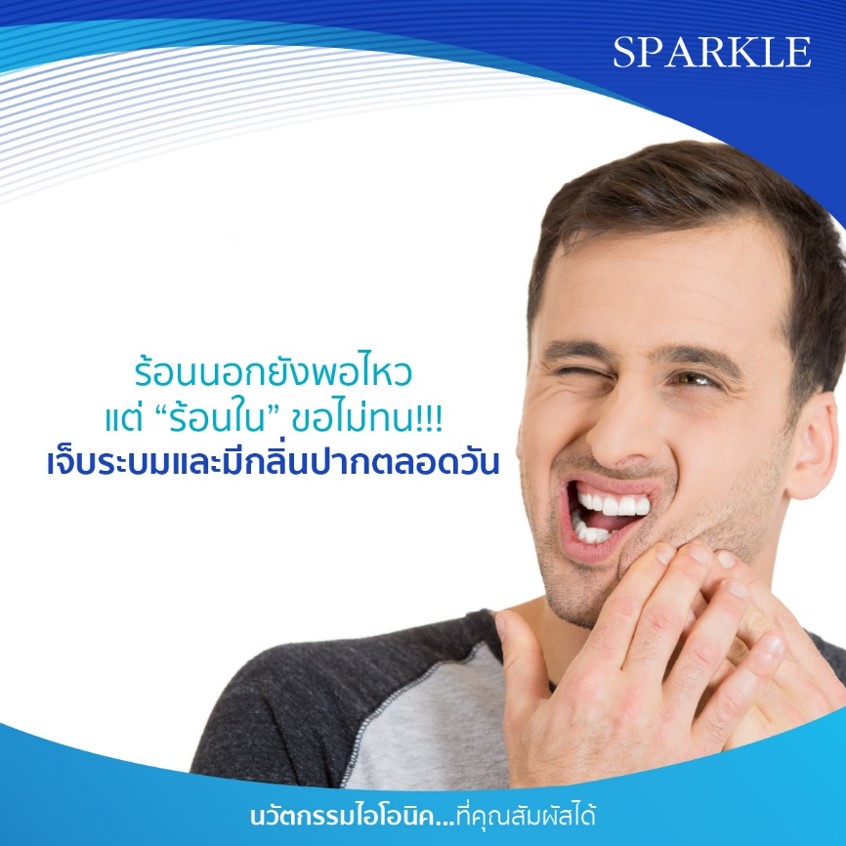 Ionic innovations that can change your daily life for the better

Bad breath is a leading factor that causes low self-esteem. It's something that is not socially accepted and can cause avoidable struggles in your daily life.
We all know that there are many causes to bad breath. These causes include the food you eat regularly, bad brushing practices, and various problems in your mouth such as tooth cavities, the removal of wisdom teeth, or sores such as aphthous ulcers, more commonly known as canker sores in both adults and children.
When we try to get to the root of the problem, which is what causes canker sores, there are a variety of answers. For some, it's merely a lack of drinking enough water, getting enough rest, stress, digestive problems, or even constipation. All these conditions can contribute to the occurrence of aphthous ulcers. For some less fortunate, these sores get infected or irritated simply from a certain ingredient in their regular toothpaste. These sores then lead to bad breath.
How should we treat canker sores? Reduce extremely bad breath?
When many of us get aphthous ulcers, we tend to chew our food less thoroughly due to the pain caused by the sores. Because the food is not thoroughly chewed, there is the likelihood that many pieces of food will get caught along the crevices between our teeth. This leftover food causes bacteria and this is why bad breath occurs when we get canker sores. Special care must be taken to lessen the extremity of that bad breath. We must be sure to wash our mouths after every meal, to the extent of brushing our teeth immediately after eating.
Furthermore, if anyone suffering from canker sores is allergic to their toothpaste, there is a tool which will help clean their oral cavity without the need of toothpaste. The Sparkle Ionic Toothbrush utilizes the power of ions to clean your teeth, even without toothpaste. The technology has been certified by the Japan Dental Association and can help clean and whiten teeth. It also rids your mouth of bacteria and plaque stains, reducing bad breath, leading you towards fresh, healthy breath in the long term.
Order now at https://goo.gl/xdc21L

#toothbrush #ionictoothbrush #whiteteeth #plaque #removeplaque #plaqueremoval #sparkleionic #zeroplaque
*Results vary for each individual